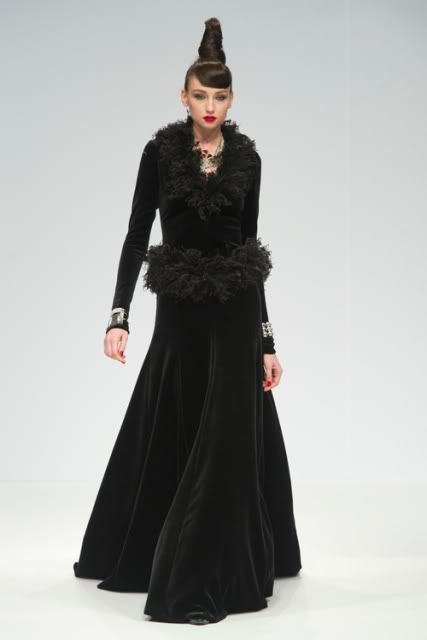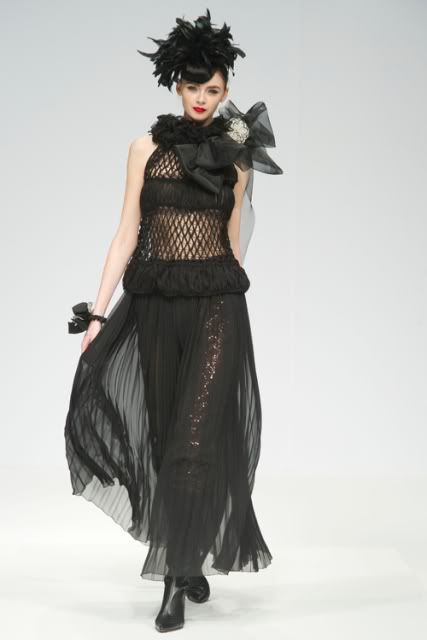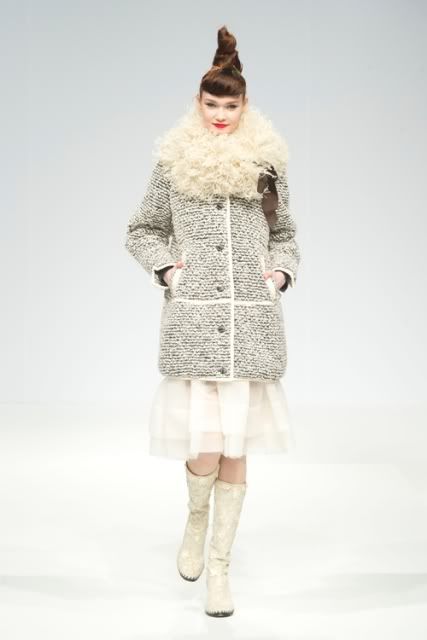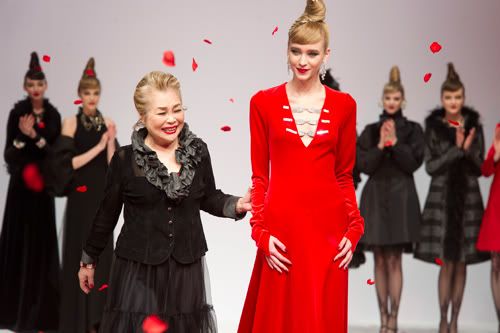 images via Fashion Press
先週金曜日、花井幸子さんの2012−13AWコレクションのファッション・ショーにアテンドしました!
コレクションのタイトルは『恋に落ちる瞬間(とき)』でした。
フィナーレで、赤いドレスを着たモデルが登場した時、バラの花びらが空中に散り出し、まさに、恋に落ちる瞬間を描いているようで、感動しました。品の良い美しさに心を打たれ、今シーズンのコレクションの中では、私にとって一番印象深いショーとなりました。素敵で、女性らしく、タイムレスに。そして私は
恋する女性より美しい美女はいない、と自覚しました。
Last week I attended Yukiko Hanai's 2012-13 Autumn&Winter collection show. The designs were so divine! The collection title was "The moment of falling in love". And I truly felt there is nothing more beautiful than THIS moment. The red dress stole my breath away. I couldn't take my eyes off from the model walking down the runway, while the red roses started falling on the stage. It was such a precious moment. Just like a moment of falling in love.
Yukiko Hanai's fashion show was my favorite this season. So lady-like, so classy and timeless; and I thought
Which woman is more beautiful than the one who is in love.
~~愛しのポーラ Pola Chérie Yukiko Hanai 恋に落ちる瞬間~~Pola Chérie Tokyo Reports 2012@ All rights reserved